Matthew 7:7-8 Ask, and it shall be given you; seek, and ye shall find; knock, and it shall be opened unto you:For every one that asketh receiveth; and he that seeketh findeth; and to him that knocketh it shall be opened.
 *   *   *         *   *   *         *   *   *
First, a note from our pastor:
Greetings !   I'm J.D. Burris, born Jeffrey Dale Burris in 1970, in Tampa, when the original St. Joseph's Hospital still had a maternity ward. I was so anxious to get my birth underway that, by the time the doctor got to the room, I had already been delivered by an intern. My second birth was not so swift a matter. It was not for many years that I would be born again, spiritually, delivered by the Lord.
Well into adulthood, and even after becoming married – praise God – I learned that when we knock earnestly upon on the door that invites in the Holy Spirit, forming a genuine, personal relationship with Jesus Christ, we are changed whether we thought we need changing or not.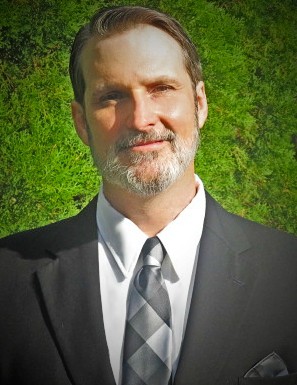 So often, in the case of married couples, it is only one of the two that discovers God at any given time, but in our case we were blessed with nearly simultaneous (to the day) miraculous and unavoidable conversions after praying for Faith to given us "if He was real". He brought us not only to the realization that He was there and communicative, but He showed us the Truth of Jesus Christ and the supernatural nature of the Holy Bible and that it wasn't "messed up by man" after all. Together, Tina and I discovered that when our eyes and ears open like floodgates, when we see God moving, when we experience the Lord directing us and we are exposed to a much deeper comprehension of the Holy Bible given us by the Holy Spirit within us, we gain a new understanding of the word "faith". The true faith available to us is neither blind nor does the nature of it preclude certainty or even direct, first hand, affirming experiences with God.
Life here has a way at chipping away at that certainty, but with the Spirit of the Lord we can help each other regularly and aptly renew that certainty and retain or regain a Faith path that are resolute.
A personal and intimate connection with the Lord can be so profoundly evident (particularly when we are On Fire) that to say that we are certain of it beyond all "reasonable doubt" can be an understatement almost unfit to describe the Faith offered us.
It is a Faith bolstered by reason, not weakened by it.
It is a Faith confirmed by rational thinking, not defied by it.
I wish it had been revealed to me before adulthood that knowing God did not require a blind leap of wishful thinking. In my agnostic youth, steeped in Carl Sagan, Star Trek, and myriad collegiate influences from psychology and anthropology to philosophy and Eastern meditation, I told Christians (probably with some degree of snark) that I couldn't understand how they could literally believe in an anthropomorphic deity, and yet live a normal life full of comparatively mundane interests like everybody else. To make a point, for years, I proclaimed that if I truly discovered God was real, and that if Jesus Christ was who they said He was (even more counter-intuitive to me at the time), I'd surely drop everything and move into a monastery.
As it so happened after being blessed with the ultimate surprise of an undeniable relationship with Jesus and having the Holy Spirit guide me, I found that I'm not specifically aligned with some key elements of Catholicism, nor its particularly orthodox analogues, plus I had my wife Tina who wasn't going anywhere if I could help it, so the monastic life was off the menu. The life-changing significance I'd expressed when I was agnostic, however, "Were I ever to counter-intuitively find God ", did carry over into my life plans. I went back to school, majoring in Divinity, used it as a point of departure for prayerful bible study, and began a broadcast radio ministry.
After connecting with God it had, indeed, become Tina's and my mission to glorify Him and work for the Holy Spirit as many hours a week as we could, and to lead people to that door, influencing or helping them to purposefully knock on it the way they must, instead of just thinking that any amount of quiet curiosity or passive contemplation is going to do the trick the same way does, actually, prayer, thanksgiving, and loving supplication directly and deliberately addressed toward our Creator, Guide, and Savior.
We especially need prayer and the supernaturally eye-opening, innate power of the divinely inspired Holy Bible in order to personally find Him, more than ever, in this presently cursed world that is even now bent, more than ever, upon obfuscating our view of Him. Our environment tries to obscure God from us by way of piling upon us endless scientific discoveries, as well as differing cultures and dogmas into which it is all too easy to pitch one's bible into some sociological pile – something that can be all-too easy to do for many well-educated people without a full duplex connection with Christ Jesus to enlighten them into not mistakenly grouping Christian beliefs with others and dissecting it into archetypes and secular humanities.
Principalities and powers of darkness are presently as real as is God, Himself – the God without whom we cannot ultimately survive. We must protect ourselves and those we love with the Full Armor of God described in Ephesians 6:10-18.
It is as true as ever that we must be:
Prayer Warriors
not
Bare Worriers
Please forgive the lightheartedness of my rhyme, as it is a sober matter that we remember to directly and deliberately address our Lord frequently with thanksgiving, praise, and with the requests for protection and for those righteous things which we wish to see made manifest by Him.
It will be our privilege if you to join us, whether it's with civil and respectfully doubtful questions, a desire to be guided to the Lord and know Him for the first time, a glorious, newly found Faith, or to bring your life-long worship here to help us celebrate and glorify the Lord, promote the Good News, and share our gifts and talents with each other in the Body of Christ Jesus!
— Pt. J.D. Burris
 *   *   *         *   *   *         *   *   *
Pt. J.D. Burris' History:
After preaching over broadcast radio with WBCQ (covering numerous Northeastern states) and Voice of Hope (across the continent of Africa) for over a year, J.D. was ordained as a Christian minister in a joint event between Christian Leaders College and Bristol Temple Church, with Henry and Abby Reyenga having flown in for the event to lay hands.
J.D. transferred credits from St. Petersburg College and Hillsborough Community College to Christian Leaders College, has earned an Associate Degree in Divinity, and is pursuing further education indefinitely.
"Show me a disciple who has stopped learning and I'll show you one whose Fire for the Lord is in need of rekindling." – Pt. JD
J.D. and his wife Tina met about 15 years ago in the communications industry.
All artwork done by beloved, faithful bible cartoonist brother, Martin Young  